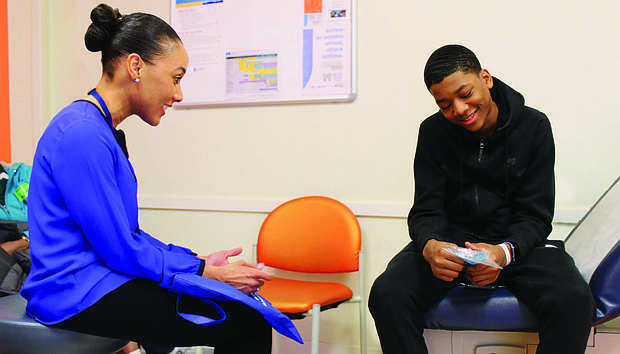 Dr. Jasmin Searcy, a pediatric psychologist at La Rabida Children's Hospital, with a sickle cell patient. Photo Credit: La Rabida Children's Hospital
Stories this photo appears in:

Sickle Cell Disease is an inherited red blood cell disease that affects about 100,000 Americans and is known to be more prevalent in certain racial groups. One out of every 365 African American children are born with the illness and will show symptoms within their first year of life, according to the U.S. Center for Disease Control.