South Side Principal Brings School From The Verge Of Closing To A Level 1+ Rating
3/20/2019, noon | Updated on 3/20/2019, noon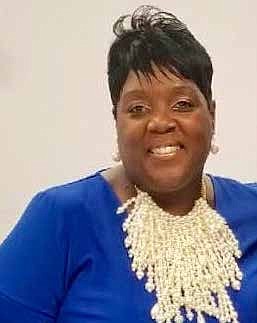 Southside Principal Brings School From The Verge Of Closing To A Level 1+ Rating
BY KATHERINE NEWMAN
At one point, Esmond Elementary in the Morgan Park neighborhood was under-performing and on the verge of being closed permanently. Where many educators would have looked at Esmond as a lost cause, Dr. Angela Tucker saw the school as an exciting and challenging opportunity when she signed the contract to take over as Principal in 2005.
Dr. Tucker has a Bachelors degree in special education with a minor in speech communications, a Master degree in educational administration, and a Doctorate of Education. She has over 20 years of experience in the Chicago Public School system where she has worked as a substitute teacher, a special education teacher, an after-school director, an assistant principal, and now as a building principal.
"I wanted to become a principal because I knew that at that platform, I would be in charge and I would be the one to delegate the best practices for all kids and to make sure that not only the kids got best practices but that the teachers would also receive the support they need," said Tucker.
In 2005, when Dr. Tucker took over as principal, Esmond Elementary was on academic probation which meant that they had a very low percentage of students that were proficient in reading and math.
"This school was actually on probation and slated to close when I went there so I said, 'I just got a contract and I'm not looking to go anywhere else so we got to do something about this,'" said Tucker. "I went in with an action plan and with the mindset of looking at the individual needs of the children."
As soon as she took over as principal, she went straight to the students to ask them how they thought the school could work better for them.
"I met with the children first because I wanted to find out what they needed most and find out what services they felt needed to be added to the school improvement plan. Once I did that, I became connected to the community because the kids were telling their moms and dads about this new principal that was actually talking to them," said Tucker.
She then went to the teachers to find out what they needed to be able to be the best teachers they could be for the students at Esmond Elementary. "I sent questionnaires to the teachers just asking them for three things that a new principal needs to know about the school. Everyone was as open and honest as they could be and I surveyed that data and took a look at it and I began to create a mission and vision around what the teachers and students said," said Tucker.
Through these two seemingly simple initiatives, Tucker was able to build a plan for Esmond Elementary that allowed each student to have a better learning experience which brought the school from the verge of closure to receiving a level 1+ rating which is the highest performance rating a Chicago Public School can receive.