MAYOR MAKES SOUTH SIDE ALDERMAN A CITY HALL BOSS
6/12/2019, noon | Updated on 6/12/2019, noon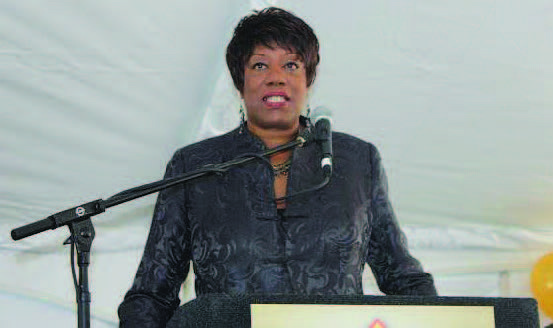 "Among the duties of this committee is to work with the mayor to present a balanced budget to the City Council to review, and to make suggestions on how to close budget gaps when needed," she said. "That's why I have solicited suggestions from my colleagues on how to make the budget process more transparent and I look forward to reviewing their ideas."
For the past 12 years Dowel has been third ward alderman after defeating former Ald. Dorothy Tillman in 2007.
Previously, Austin chaired the budget committee, but will now oversee areas such as procurement, aviation and veterans in her new role as chair of the newly created committee.
Since being appointed by former Mayor Richard M. Daley in 2007, Austin has chaired the budget committee and is now the second longest serving alderman with 25 years of service. Alderman Edward Burke (14th), who most recently chaired the finance committee, is the longest serving alderman with 50 years of service.
In 1994, Daley appointed Austin as 34th Ward alderman after her late husband, Ald. Lemuel Austin, died. After completing his unexpired term, she ran for re-election and has been re-elected five times. She also serves as the Democratic Committeeman for the 34th Ward.
"If Ald. Dowell needs my help, she knows she can call me. I have always helped people because that is what I do as a public servant," said Austin. "Heading up any committee has its challenges and certainly the budget committee is no exception. What you do as budget chairman is closely watched by the mayor and voters so it's important that you make smart choices."
As a mother of seven and grandmother of 29, Austin said her work as alderman is almost done.
"I am going to work in this term for the betterment of my constituents and all Chicagoans, and at the end of this term, if there's more work to be done, then I will run for re-election," explained Austin. "But if not, retirement is something I would absolutely consider. This would allow me to spend more time with my grandchildren."