South Suburban Village Under Do-Not-Consume Water Advisory
7/10/2019, noon | Updated on 7/10/2019, noon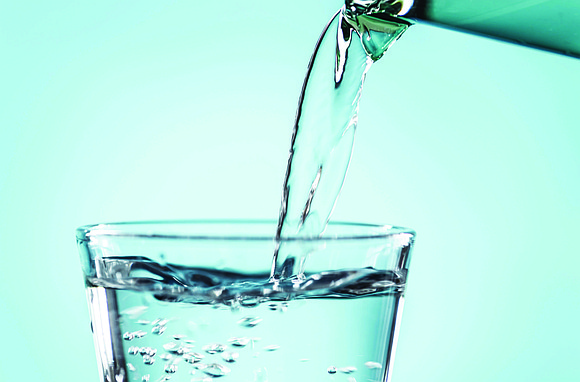 South Suburban Village Under Do-Not-Consume Water Advisory
BY KATHERINE NEWMAN
For close to a month, homes in the Village of University Park have been under a do-not-consume water advisory due to elevated lead levels in their drinking water. Aqua Illinois, a water utility company, is working to resolve the issue but in the meantime, affected residents are being provided with bottled water for drinking and cooking.
The increased lead levels are due to lead solder that was used to join together copper pipes in homes' plumbing systems prior to being banned in 1986 by the Environmental Protection Agency. The lead is not coming from University Park's water source, the Kankakee River, the water treatment plant, or public water lines, according to Aqua Illinois.
"We were surprised to find high levels of lead," said Craig Blanchette, president of Aqua Illinois. "As an extreme precaution, we issued the do-not-consume advisory for the entire water system which includes all of University Park, Green Gardens, and Monee Township. Since then we have done intensive and rigorous testing of our system and the properties throughout the community."
Since the initial do-not-consume advisory was issued on June 14, several homes have been tested and cleared of their risk for lead exposure and homes that were built after 1986, when the lead solder was banned, are likely safe, according to Aqua Illinois.
"We have discovered that our water treatment process, over time, has impacted the protective layer that existed inside the pipes in customers homes which has allowed the lead to dissolve into the water. Most of the properties already removed from the do-not-consume order are properties that were constructed after 1986," said Blanchette.
Aqua Illinois is providing resources for residents at the Aqua Illinois Information Center, 90 Towncenter Dr., in University Park. The hours are Monday through Friday from 7 a.m. to 10 a.m. and 4 p.m. to 7 p.m. and 12 p.m. to 4 p.m. on Saturdays and Sundays. Resources at the information center include water sampling kits, bottled water, water filter pitchers, and faucet filters.
While many residents in University Park are still under the do-not-consume advisory, Aqua Illinois has advised that it is safe to bathe in the water because lead in the water will not absorb into the skin.
"Lead does not have high dermal absorption and will not penetrate the skin so washing clothes and dishes with the water or bathing in the water is not a health concern, it's drinking it. Don't use it in baby formula, don't make ice cubes with it, and don't cook with it," said J. Keith Tolson, Ph.D., a toxicologist with Geosyntec Consultants.
Several homes have been removed from the do-not-consume list but Aqua Illinois advised that it is possible for a property to still be under the advisory even if a property next door or across the street is not.
Concerned residents can visit the Aqua Illinois information center or call 217-806-1396 to determine if their property has been lifted from the do-not-consume advisory.