Heightened Illinois Gas Tax Goes Into Effect, Will Benefit Infrastructure In Chicago
7/10/2019, noon | Updated on 7/10/2019, noon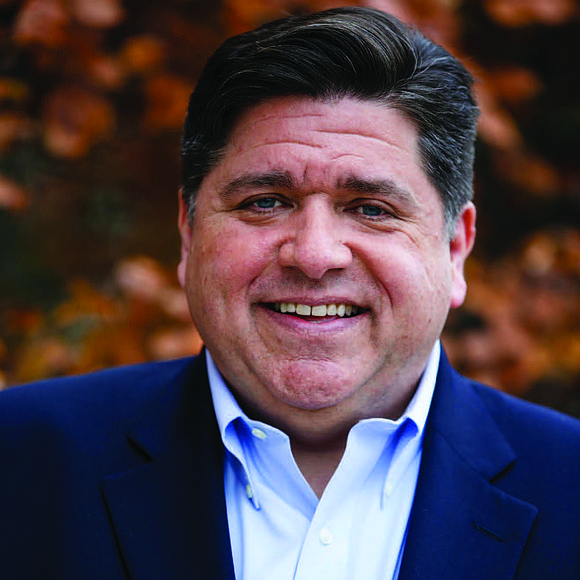 Heightened Illinois Gas Tax Goes Into Effect, Will Benefit Infrastructure In Chicago
BY KATHERINE NEWMAN
Illinois Governor J.B. Pritzker recently signed into law a new capital investment plan, affectionately named the Rebuild Illinois Capital Plan, that outlines an investment of $45 billion in state-wide infrastructure over the next six years. Funding for the new capital investment comes in part from an increased tax on gasoline in Illinois.
"We are investing $45 billion over six years to repair what's broken and build whats needed all while supporting hundreds of jobs throughout our state. We are reshaping our state for the future and we are rebuilding Illinois. The vast majority of the Rebuild Illinois budget, $33 billion, is dedicated to the day to day needs of our family which includes transportation to work, to visit family members, to go to school, to see a doctor, and so much more," said Pritzker.
Of the $45 billion included in the Rebuild Illinois plan, $33.2 billion has been allocated specifically for transportation needs including $14 billion for new roads and bridges, close to $11 billion for the Illinois Department of Transportation, $4.5 billion for mass transit, including the Chicago Transit Authority (CTA), Metra, and Pace, and $1 billion for passenger rail, including Amtrak and other inter-city rail projects, according to the Rebuild Illinois Capital Plan.
"Ten years in the making, this capital bill has the potential to be completely transformative of everything we are doing in the city. Not just in transportation, but other vital important investments that can really make a difference in the quality of life for people all over in our neighborhoods," said Lori Lightfoot, Mayor of Chicago.
During a recent press conference about the project, Gov. Pritzker indicated that this plan includes $60 million to rebuild the CTA Green Line's Cottage Grove stop and $80 million for the CTA Blue Line's O'Hare station.
"This plan includes over $1 billion to improve and expand our rail systems. Chicago is the worlds third largest intermodal port and keeping the city's trains running on time is key to the success of our economy," said Pritzker.
Prior to this plan taking effect, the base motor fuel tax in Illinois was 19 cents per gallon for gas and diesel and base motor fuel taxes had not been increased since 1990. Following the capital plan taking effect at the beginning of this month, the base gas tax rose to 38 cents per gallon, according to the Rebuild Illinois Capital Plan.
On the south side of Chicago, $400 million of funding from the Rebuild Illinois plan has been reserved for the Chicago Region Environmental and Transportation Efficiency (CREATE) Program's 75th Street Corridor Improvement Project.
"This is not just an investment in our physical buildings, it's also an investment in the people that call Chicago home. I want us to rebuild a city where opportunity is available not just to some but literally to every resident. This legislation paves a way for equitable investments that are not going to be limited by zip code," said Lightfoot