FREE SUMMER CAMP TEACHES SOUTH SUBURBAN YOUTH AND PARENTS ABOUT HEALTHY EATING
7/10/2019, noon | Updated on 7/10/2019, noon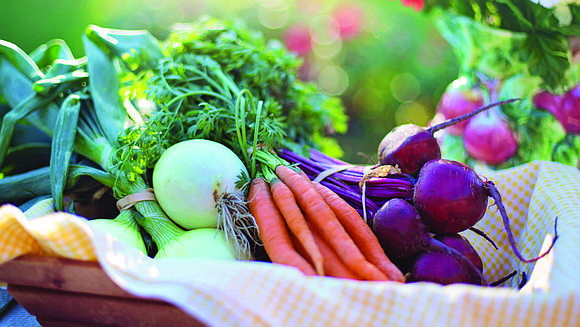 Free Summer Camp Teaches South Suburban Youth And Parents About Healthy Eating
BY KATHERINE NEWMAN
For the first time ever, the Harvey Church of Christ is hosting the free Harvey Summer Camp for local youth thanks to a new grant and a few generous donations.
There will be an open house at the church, 15246 S. Marshfield Ave., in Harvey on July 12 from 3 p.m. to 6 p.m. where community members can familiarize themselves with the camp.
"The Harvey Summer camp is something that we built after doing a needs assessment of the people that are in Harvey. We wanted to create the program because, first of all, it's a low-income area and a lot of the parents have multiple children and work multiple jobs so when summertime comes they obviously need somewhere for their children to go but there are limited options. Second, when we started the program, we also wanted to tackle some of the needs we saw in Harvey like nutrition and access to healthy food," said Shakur Smith, co-director of the Harvey Summer Camp.
Not only is the summer camp completely free for Harvey residents, but the church also provides two free plant-based meals for campers and their families every day.
"We provide free meals throughout the summer. We do free breakfast every day at 8 a.m. and the breakfast is not limited to the campers. Their family members and anyone that is a resident of Harvey can come and get free breakfast. We also do a free lunch at noon and that is also open to any Harvey resident," said Smith.
When the camp first kicked off, Smith said both students and adults were wary of the plant-centered meals but as the weeks have gone by, everyone is starting to get more and more excited about learning how to implement fresh fruits and vegetables in their diet.
"Our meals that we provide are all for the most part plant-based. We don't give the kids any meat and we try to keep everything extremely healthy for them which can be challenging because we know how children are when they are presented with new foods but it has been a super fun learning experience for everyone," said Smith.
The Harvey Summer Camp was made possible through a grant that the Harvey Church of Christ received from a partner church in Rochester, NY. In addition to the grant, the camp is able to provide free food for campers and Harvey residents thanks to a USDA sponsored food reimbursement program.
Aside from teaching young people and their parents about nutrition and healthy eating habits, the Harvey Summer Camp also helps young people learn to cope with mental health issues through yoga and meditation. The camp has also implemented a reading comprehension program that keeps the kids educationally engaged throughout the summer and prepares them for school in the fall.