iHeartMedia Names James Howard Senior Vice President of Programming for the Chicago Region and Program Director for 103.5 KISS FM
1/16/2019, noon | Updated on 1/16/2019, noon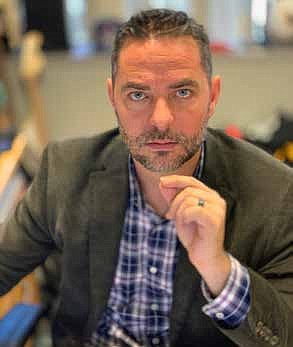 iHeartMedia Names James Howard Senior Vice President of Programing for the Chicago Region and Program Director for 103.5 KISS FM
iHeartMedia recently announced that James Howard has been named Senior Vice President of Programming for the Chicago Region and Program Director for 103.5 KISS FM, Chicago's #1 Hit Music Station, effective January 16. The iHeartMedia Chicago Region has a strong cross-platform presence and includes a number of iconic brands and franchises — both broadcast and digital — encompassing six stations comprised of CHR, AC, Hip-Hop and R&B, New Country and Contemporary Inspirational music formats.
iHeartMedia has the leading consumer reach and influence across multiple platforms and delivers more live programming than any other media company. As Senior Vice President of Programming and Program Director for 103.5 KISS FM, Howard will be responsible for all programming and digital operations that deliver a strong return on investment for clients reaching consumers through iHeartMedia's unmatched assets, including on-air, online, social media, personalities and live events.
He will report to Matt Scarano, president of the Chicago Region for iHeartMedia. In addition, Tommy Austin joins the National Programming Group, reporting to Jon Zellner, executive vice president of programming & operations Executive for iHeartMedia.
Howard joined iHeartMedia more than 16 years ago and has held programming positions in the Orlando, Albany, Atlanta and Tampa regions. Most recently, Howard was Vice President of Programming for iHeartMedia's Washington, D.C Region.
"Our Chicago brands and dedicated teams that operate them are some of the finest in our industry," said Howard. "I'm excited to help them continue to make an indelible
impact on our Chicago communities." "James Howard has a winning track record," said Scarano. "His breadth of knowledge, leadership and programming creativity will be a tremendous asset to our team."
iHeartMedia is the leading media outlet in the Chicago market with multiple platforms, including its broadcast stations; live events; data; and its digital businesses and platforms, including mobile, social and its own iHeartRadio, iHeartMedia's free all-in-one digital music, podcasting and live streaming radio service – with more than 2 billion app downloads and 125 million registered users.