COAL Hosts First Coalition Power Breakfast Of The Year
1/16/2019, noon | Updated on 1/16/2019, noon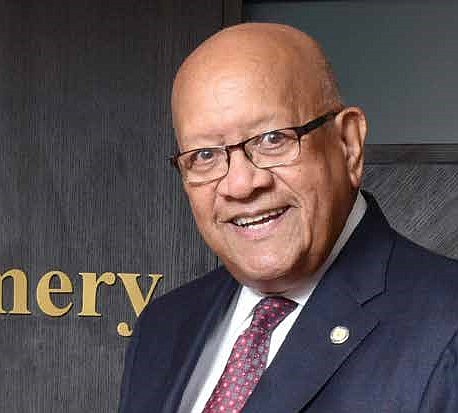 COAL Hosts First Coalition Power Breakfast Of The Year
BY KATHERINE NEWMAN
The Coalition of African American Leaders (COAL) recently hosted their first Coalition Power Breakfast of the new year at BJ's Market, 8734 S. Stony Island Ave., and invited attorney James D. Montgomery, Sr. to be their honored guest. The monthly Coalition Power Breakfast is an event focused on examining issues and important areas of interest for the African American community.
"We have been doing these breakfasts for quite some time now, over a decade. These breakfasts bring members of the community, from individuals to organizations to churches to neighborhood groups, together on a Saturday morning," said Clarence N. Wood, chairman of COAL. In 1967, COAL was founded by 13 different African American men's clubs that joined forces to collaboratively identify, examine, illuminate and find resolutions to issues impacting the greater community.
Today, that coalition strives to use the collective experiences, expertise, and resources of its members to improve the quality of opportunity, quality of preparedness, and the quality of outcomes for the African American community, according to a press release announcing the first Coalition Power Breakfast of 2019.
"A group of organizations in the city decided that they wanted to come together to gain information about what was going on in the city and to determine what ways we might better educate our population. Also, to determine what actions we needed to take or recommend to be taken to improve the conditions for African Americans in the City of Chicago," said Wood.
For the first Coalition Power Breakfast of the year, COAL invited James D. Montgomery, Sr., a prominent African-American attorney in Chicago, to speak with guests about the political environment in Chicago and to share his ideas on how black people can best utilize their political power to improve their communities.
Montgomery also spoke about his life as a whole and shared some of the lessons he learned and insights he gained throughout his career.
Following the speaker's presentation at the breakfast, there is an opportunity for questions and discussion from the audience and there are typically about 125 people who attend each Coalition Power Breakfast, according to Wood.
"We have a consistent group and most of them are representatives of organizations and clubs in the community that impact numbers of others and so in that sense, it's a very successful Saturday morning event," said Wood.
Most of the Coalition Power Breakfast events are held at BJ's Market and Wood said that "it is a good location for people from the south suburbs, the west side, and the south side to come to."
The COAL Coalition Power Breakfast takes place on the first Saturday of every month and the next event will be on Saturday, Feb. 2, from 8:30 a.m. to 11 a.m. at BJ's Market.
You can lean more about James D. Montgomery, Sr., by reading his book, Full Circle: Race, Law & Justice – Inside My Life. The book was co-authored by Walter M. Perkins and Michelle Thompson and is available for sale now on Amazon.com