Candy Bee Uses Accessories To Help Women Feel Bold
1/9/2019, noon | Updated on 1/9/2019, noon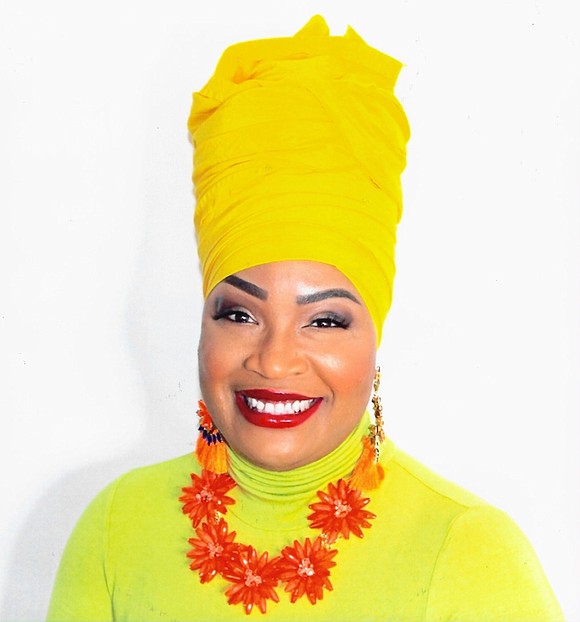 Candy Bee Uses Accessories To Help Women Feel Bold
By Katherine Newman
Just over a year ago, Candy Bee was working at a corporate job in Chicago and using whatever free time she had to build her fashion and accessories business by doing pop-up shops and in-home trunk shows. Life suddenly changed when her step-son was wounded by gunfire and Candy Bee had no choice but to leave her job and care for him during his rehabilitation. From this tragedy and the uncertainty of being unemployed, Bold Addictions was born.
Bold Addictions is an online accessories business, built by Candy Bee, that specializes in bold statement jewelry. Her intention is to help women save time when creating their look of the day and inspiring them to step outside of their normal style.
"Bold Addictions is an online statement jewelry brand that creates different looks for women. Maybe you have a shirt that you love and it's plain, you can put on a statement necklace with it and go to work and then change the necklace and go to play. It creates these different looks for women and it's the accessories and the jewelry that people really recognize and remember. It brings attention to you and they are conversation pieces," said Candy Bee, founder of Bold Addictions.
Before launching Bold Addictions, Candy Bee was operating Brass Candy which offered a full spectrum of unique fashion ideas from shoes, to clothes, to purses, to jewelry. She would travel around the Greater Chicago Area and into Northwestern Indiana doing pop-up shops and having fashion buying parties in people's homes. She found that what people were most drawn to and what was selling best was the bold statement jewelry that she was showing.
For this reason, when the time came to launch Bold Addictions, she knew that it had to be an accessories business.
In July of 2017, Candy Bee launched Bold Addictions after her step-son had been shot as a way to work from home while providing him with the care he needed during his recovery. Since then, she has stayed true to her brand identity of providing women with bold accessories to go with their everyday and special occasion looks.
"I think that when I was working before he got shot, I was always wanting to have a way out of corporate America. I just didn't know how to transition," said Candy Bee. "My drive was to create my own lane and Bold Addictions was an opportunity that I saw once I left my job."
When it comes to buying for Bold Addiction, Candy Bee said that she does what she can to anticipate upcoming trends but for the most part, she just buys what she loves and listens to her customers.
To learn more about Bold Addictions and to browse the full collection of statement jewelry and accessories, visit boldaddictions.com.