A TRUE UNSUNG HERO, DR. HERBERT C. HARRIS PIONEER DENTIST AND MEDICAL ENTREPRENEUR
4/10/2019, noon | Updated on 4/10/2019, noon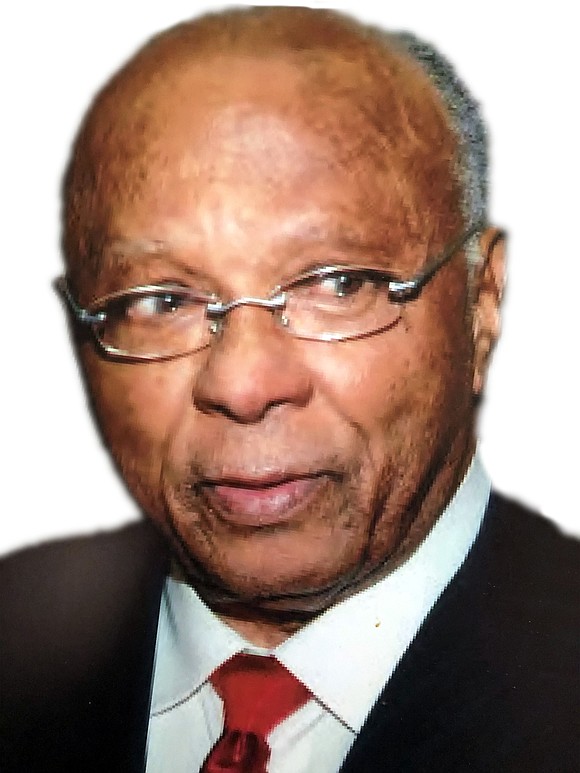 DR. HERBERT C. HARRIS PIONEER DENTIST AND MEDICAL ENTREPRENEUR February 4, 1928 – March 29, 2019
Herbert Curlee Harris was born on February 4, 1928 to Lillie Maude Tucker Harris and Emanuel Mason Harris in Tucker, Arkansas.
This Arkansas native distinguished himself in both academics and athletics as an undergraduate at Arkansas A.M. & N College, now known as the University of Arkansas at Pine Bluff (UAPB). After serving his country as a sergeant in the Armed Forces during the Korean War, he continued his studies at Meharry Medical College in Nashville, Tennessee where he earned a D.D.S. degree in 1959.
Upon graduating from Meharry, Dr. Harris completed an internship in Oral Surgery at Harlem Hospital in New York City, New York, where he received a professional diploma in 1960. He subsequently earned an M.P.H. degree in 1976 from the University of Illinois in Chicago, Illinois.
In addition to his distinguished medical career, Dr. Harris is credited as a major contributor to training and supporting numerous physicians in multiple areas of practice. He ran a successful dental practice in Chicago for more than 40 years and was also the proprietor of the Chatham Avalon Health Center, one of the largest Black-owned Medical Centers in Chicago. Dr. Harris was the founder and CEO of the former Daniel Hale Williams Health Center and President of the Lincoln Dental Society. He was on the Board of Trustees and President of the National Alumni Association for Meharry Medical College. In addition to his medical businesses, Dr. Harris was a shrewd entrepreneur who also made other real estate investments in Chicago and in Freeport, Bahamas.
Dr. Harris was a lifetime member of the National NAACP. He is listed in Who's Who in America and received the UAPB Legacy Award in 2017. He received numerous other honors and awards over the years for his generous contributions of both time and money to his undergraduate alma mater, UAPB, Meharry Medical College and to the Chicagoland community at large.
His memberships include Alpha Phi Alpha Fraternity, the Lambs Club, the Original Forty Club, The National Dental Association, The American Public Health Association and many others.
Dr. Harris will be missed and fondly remembered by Dr. Mildred C. Harris, his wife of 60 years and his family. His legacy will live on in the lives of his many nieces and nephews, and the numerous scholarship recipients he heavily invested in throughout the nation.
Homegoing Service for Dr. Herbert C. Harris
(Husband of Dr. Mildred C. Harris of God First Ministries)
Cosmopolitan Community Church
5249 South Wabash Chicago, IL
Friday, April 12, 2019
10:00 a.m. – Visitation/Pre-Past
11:00 a.m. – Funeral Service
Buriel immediately following service at Abraham Lincoln National Cemetery
20953 W. Hoff Rd Elwood, IL 60421
In lieu of flowers, the family has requested that donations be mailed to:
The Drs. Herbert C. and Mildred Harris Endowed Scholarship
c/o The Meharry National Alumni Association, Inc.
1005 Dr. D. B. Todd, Jr. Blvd., Nashville, TN 37208
Attention: Dr. Henry A. Moses
(615) 327-6266