Astellas Announces Launch of 'What's Next Sweepstakes' with Laila Ali
9/19/2018, noon | Updated on 9/19/2018, noon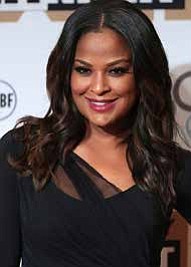 Astellas Announces Launch of 'What's Next Sweepstakes' with Laila Ali
Astellas Pharma US, Inc., recently announced the launch of the "What's Next Sweepstakes," sponsored by Myrbetriq® (mirabegron). Fans age 18 and older can enter for a chance to win a trip for two to Los Angeles to attend a spring 2019 taping of ABC's hit show "Dancing with the Stars" (DWTS).
Featuring healthy cooking enthusiast, lifestyle maven, best-selling author, TV host, retired boxing world champion, and DWTS alumna Laila Ali (Season 4), the "What's Next Sweepstakes" launches in conjunction with the 27th season of DWTS, premiering on ABC
Monday, Sept. 24, at 8 p.m. EDT.
"Boxing was one of my first challenges – after all, it's in my genes," Ali said. "But I never stop challenging myself, which is how I continue to grow outside the ring as a mom,
successful CEO of my own healthy lifestyle brand, cook and author, and competitive dancer on 'Dancing with the Stars.' I'm encouraging people to enter the 'What's Next Sweepstakes' for a chance to win, but more importantly, celebrate 'What's Next' for them."
Ali appears in 15- and 30-second video vignettes in which she reflects on the various challenges she has embraced and encourages viewers to challenge themselves to figure out what's next in their own lives. The spots will air during various ABC programming nationwide.
"Astellas is proud to continue its sponsorship with ABC and 'Dancing with the Stars,' and give fans an opportunity to see their favorite dancers compete as part of the
live audience," said John Colucci, Assistant Director of Urology Marketing at Astellas.
The "What's Next Sweepstakes" runs through Nov. 25, 2018. No purchase is necessary. For official rules, including full details, and to enter, visit http:// www.WinWhatsNext.com.