The Magic of the Wizard of Oz Opens at the Paramount Theatre
10/31/2018, noon | Updated on 10/31/2018, noon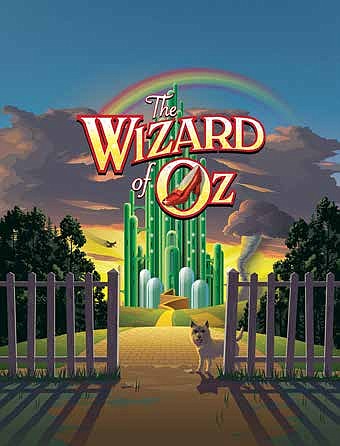 The Magic of the Wizard of Oz Opens at the Paramount Theatre
Acclaimed Chicago director Amber Mak dazzled audiences with Paramount's production of Disney's The Little Mermaid. She made kids of all ages believe in Santa again with Elf The Musical. Now she's taking audiences over the rainbow and into another fantastical world with The Wizard of Oz, Nov. 14, 2018-Jan. 6, 2019 at Paramount Theatre, 23 E. Galena Blvd. in Aurora.
It's a production for the whole family and a chance to experience a musical theater extravaganza. Show times are Wednesday at 1:30 p.m. and 7 p.m.; Thursday at 7 p.m.; Friday at 8 p.m.; Saturday at 3 p.m. and 8 p.m.; and Sunday at 1 p.m. and 5:30 p.m. Exceptions: No show Thursday, Nov. 22 (Thanksgiving Day). No show Sunday, Dec. 23, at 5:30 p.m. There is one added Tuesday evening performance on Nov. 27, at 7 p.m. Added family matinees are Friday, Dec. 21, at 1:30 p.m.; Thursday, Dec. 27, at 1:30 p.m.; and Thursday, Jan. 3, at 1 p.m. Evening show times Wednesday and Thursday, Jan. 2 and 3, are at 6 p.m., one hour early. Matinee show times Wednesday and Thursday, Jan. 2 and 3 are at 1 p.m., 30 minutes early.
Members of the public can pose for photos in front of a two-story Christmas tree and fully decorated lobby during the holidays. Single tickets to The Wizard of Oz are $36 to $69. For tickets, visit ParamountAurora.com, call (630) 896- 6666, or stop by the Paramount box office Monday through Saturday, 10 a.m. to 6 p.m. Paramount Theatre is surrounded by affordable parking and a variety of restaurants for pre- or post-show dining.
The Wizard of Oz is suggested for ages 5 and older.