Local Family Impacted By Sickle Cell Anemia
10/3/2018, noon | Updated on 10/3/2018, noon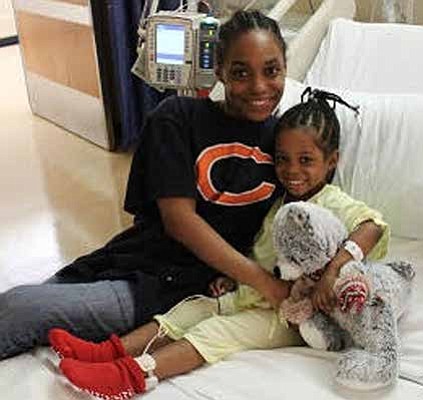 Local Family Impacted By Sickle Cell Anemia
BY KATHERINE NEWMAN
For the Strong Family, living with sickle cell anemia has become the new normal. Marshon and Martha Strong live in Park Manor with their five children, three of which were born with sickle cell anemia and receive their
primary care and treatment from La Rabida Children's Hospital in South Shore.
About 100,000 Americans have sickle cell anemia which is a group of inherited red blood cell disorders. In the United States, most people with sickle cell anemia are of African ancestry or identify themselves as black, according to the National Heart, Lung, and Blood Institute.
Symptoms of sickle cell anemia can include chronic pain, anemia, infection, brain problems, eye problems, delayed growth and puberty, liver complications, and acute chest syndrome which the Strong's middle son has suffered from as a result of the disease.
"I've had a couple of scares with my middle son, Marrion Strong. One time he got really, really sick and it became somewhat life-threatening," said Marshon Strong. "It's hard being helpless and not being able to do anything and having to wait to see what the doctor can do, but we've made it to where we are now. We still get scared when they get sick and that is never going to change because we know that could become serious at any moment in time. It could be normal and then the very next day, they can be very, very, very sick."
Currently, the only cure for sickle cell anemia is a blood and bone marrow transplant and it is only effective on a small number of patients. After diagnosis, the number one goal is health maintenance to prevent complications and medicines and treatments to manage and complications that may arise, according to the National Heart, Lung, and Blood Institute.
"By them being children, it is hard because I don't want to limit them. I want for them to be able to go out and play and get dirty like all the rest of the kids, but we have to be open and let them know you can't do that, you got to put on a jacket," said Strong.
Because they don't want to limit their children, Strong said that as a family, they simply "live like there's nothing wrong, but prepare for the worse."