Mac Irvin Fire Aims to Give Out 700 Turkeys for Thanksgiving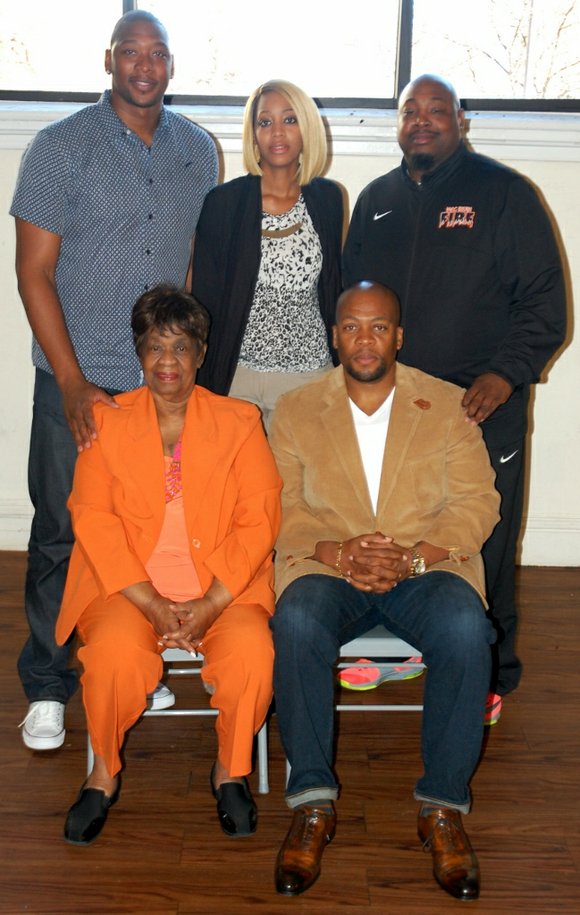 Representatives of a prominent traveling basketball team want to assist those who need it the most.
The Mac Irvin Fire, a traveling team consisting of several blue chip high school basketball players, called a press conference this week at West Point Missionary Baptist Church, 3566 S. Cottage Grove Ave. in Chicago, to announce that they will give out a record 700 Thanksgiving turkey baskets ahead of the holiday.
The Mac Irvin Fire will distribute the baskets to the community on Saturday, November 21 from 9 a.m. to 1 p.m. at West Point Missionary Baptist Church.
Throughout its history, the Mac Irvin Fire, named after McGlother "Mac" Irvin, nicknamed the "Godfather" of Chicago basketball, have helped hundreds of Chicago area basketball players land athletic scholarships at colleges and universities around the world. Some recent alums of the program include Jahlil Okafor (Philadelphia Sixers), Jabari Parker (Milwaukee Bucks), Jalen Brunson (Villanova), Billy Garrett Jr. (DePaul), Chanise Jenkins (DePaul) and Jasmine Lumpkin (Michigan State).
"A lot of people won't be able to enjoy Thanksgiving in Chicago. For those who can't, they are the ones we want to give back to. One of the reasons we decided to do the turkey drive is to give back to the community that helped us become who we are," said Nick Irvin, Mac Irvin's son and head coach of the Morgan Park High School Boys' Basketball team.
"It's about feeding the families who can't feed their kids," Irvin says. "It's about being unified as one for the community. There's a lot of things going on in Chicago and when we decided to do this turkey drive I was all for it."
Each Thanksgiving basket will contain the fixings for a holiday meal (turkey, canned foods and non-perishable items). Donations are being accepted now from organizations and the general public. Cash donations are also being accepted for the purchasing of such items. Donations will be accepted until Nov. 16.
The press conference was attended by Irvin, R.J. White, Director of Operations for the Mac Irvin Fire, Mac Irvin's widow, Louise, former NBA player Bobby Simmons and Rev. Dr. L. Bernard Jakes, pastor of West Point Missionary Baptist Church.
Jakes said that the Irvins are long-time members of the church.
"I'm very excited that the Mac Irvin Fire and the Irvin family is here. It is a sweet return home seeing that this family has a long standing history with West Point Baptist Church," Jakes says. "It is great that they are here offering turkeys to the community. This is going to be a help to the families in this community."
Louise Irvin, wanted to make sure that members of the Mac Irvin Fire, will a have a role in giving back to the community.
"We thought that it was important that the players get involved in community service," the family matriarch said. "Kids need to know that when you're successful, you need to go back and help the people who helped you get to where you are."
Simmons, who starred for Simeon Vocational High School, announced that anyone who brings a donation to the "Succezz" boutique at 900 S. Michigan Ave., will receive a 15 percent discount on any purchase.
For more information, log on to http://www.macirvin.com/.