CSU's Athletic Department Makes Academic History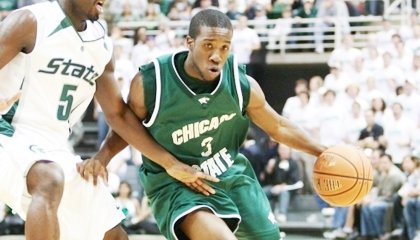 The Chicago State University (CSU) Athletic Department has something to cheer about. For the first time in the department's history, CSU is entering the 2014-15 academic year without one of its teams being under Academic Progress Rate (APR) penalty, according to the APR data released on Wednesday (May 14) by the National Collegiate Athletic Association (NCAA).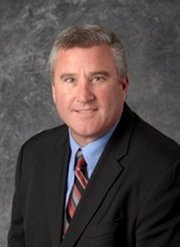 The NCAA holds Division I institutions accountable for the academic progress of their student-athletes through the APR, a team-based metric that accounts for the eligibility and retention of each student-athlete, each term. When asked what measures Chicago State University took to make this happen, Tom Wogan, a Chicago State spokesman said, "There was no one single bullet. The success is a result of culture change at CSU undertaken by President Wayne Watson and his leadership team both within athletics and the University as a whole. The department has taken multiple measures to ensure the academic success of our student athletes including expanded tutoring programs. We've recruited a higher caliber of student athlete, given them proper academic and social support and done the necessary day-in, day-out work to make sure our student athletes are in a position to succeed. The results of those efforts are showing."

Wogan also noted that CSU's basketball team had eight seniors who all graduated last year and that the average Grade Point Average (GPA) for student athletes is 3.24.
"At a time when many in national media scoff at the notion of student athletes, we are a Division 1 program that graduates its athletes and works to make sure they succeed in the classroom as well as on the field."
Multi-year APR scores released on Wednesday are based on the averages from the single year scores of the 2009-10, 2010-11, 2011-12 and 2012-13 academic years. A perfect APR score is 1000.
Seven Chicago State teams, baseball, men's basketball, women's golf, men's indoor track, men's outdoor track, women's indoor track and women's outdoor track, posted the best multi-year APR scores in CSU athletic program history.
The total accounts for half of Chicago State's 14 sports. Women's tennis' 987 led all Chicago State teams. Women's basketball's 969 ranked third among Western Athletic Conference women's basketball teams. Men's basketball has improved for five straight seasons and now owns a program high of 932.
"The goal is to make APR penalties a thing of the past at Chicago State," Chicago State Director of Athletics Dan Schumacher said. "(The) totals show clear progress toward that goal. I'm proud of the accomplishments of our student-athletes."
Also announced on Wednesday were Chicago State's 2012-13 single-year scores. Four CSU teams recorded perfect APR single-year 2012-13 scores: men's golf, men's tennis, men's indoor track and men's outdoor track. Volleyball totaled a single-year score of 976.
"The key with APR is that it is a real-time measure," Associate Athletic Director for Academic Services Karen Schiferl said. "These scores show the positive direction the department is heading right now. It's a testament to the work of our student-athletes, coaches, staff and the campus as a whole."